This site is hosted by endrop, a company that promises a personal service for all your web hosting needs.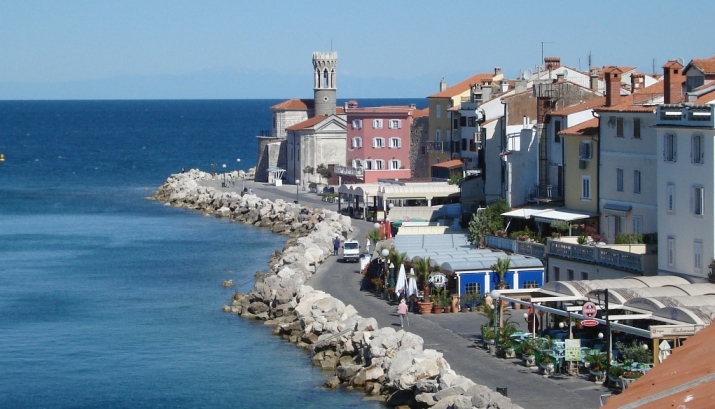 Springtime in Piran
Slovenian Properties Ltd
Slovenian Properties Limited (SPL) has now ceased trading. The website will continue to be available as a resource for general information about buying and selling in Slovenia and other items of interest concerning the country. Any remaining properties listed will not be updated and this site will no longer act as a point of contact for buyers and agents.
Partners and other useful Links
Links to other organisations offering a wide range of services will continue but will not be updated. Click on Links to useful Sites on this page, or click here Links to access these useful contacts.
Find out more about Slovenia
Slovenia is a small country, but one that encompasses a great variety of environments ranging from the cosmopolitan mix of ancient and modern that is Ljubljana, to the spectacular Alpine ranges in and around the Triglav national park, to the sophisticated Adriatic coast at Portoroz and along the beautiful Croatian shores. To find out more about Slovenia click on about Slovenia. For links to lots of other useful sites, some offering specially discounted deals for Slovenian Properties Ltd users, visit our Links Page by going to the About Slovenia page or by clicking on links to useful sites.



Latest Tip
The season for winter sport is with us! Intersport Bernik is the place in Kranjska Gora for ski hire, all equipment requirements and every winter sporting need. Visit their web site at Intersport Bernik to arrange your winter sporting needs. If you have young children but wish to ski on you own you can leave them in the care of Intersport's instructors/animators. They will keep them safe and entertained and they can also organise lunch for them. This is available for children from age 3.
The Bled Shuttle is now meeting the later Whizz Air flights. Prices start at €13 per person to Bled. Visit the Bled Shuttle web site for more information on timings and destinations. Also read our latest Newsletter and find some reasons to be cheerful about buying in Slovenia now!


SPL is not responsible for the content of external internet sites

Copyright 2004 - 2019 Slovenian Properties Limited. All Rights Reserved
Contact address: The Coach House, Speltham Hill, Hambledon, Hampshire PO7 4RU, UK